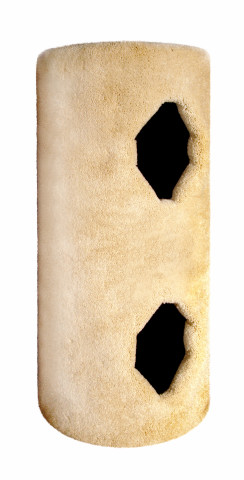 Our cat condos and cat trees provide excellent places for your cats to do all those cat activities such as play, climb, hide, scratch, stretch and sleep. We feature unique designs that are guaranteed to entertain your cat, from kitten to senior. Your cat will enjoy the cat perches, the hiding places, the sleeping beds and the climbing areas.
Our desire is to offer you hand crafted cat condos and cat trees that are sturdy, functional and great looking, all at competitive and affordable prices. Cats Meow Cat Condos provide your cat a sturdy long lasting play area that has been cat tested and approved. You will enjoy the ability to customize your cat condo by being able to select carpet colors to match any decor.
Our cat condos and cat trees are constructed from wood, stainless screws and upgraded carpet. No Glue and No toxins! Made in the USA.