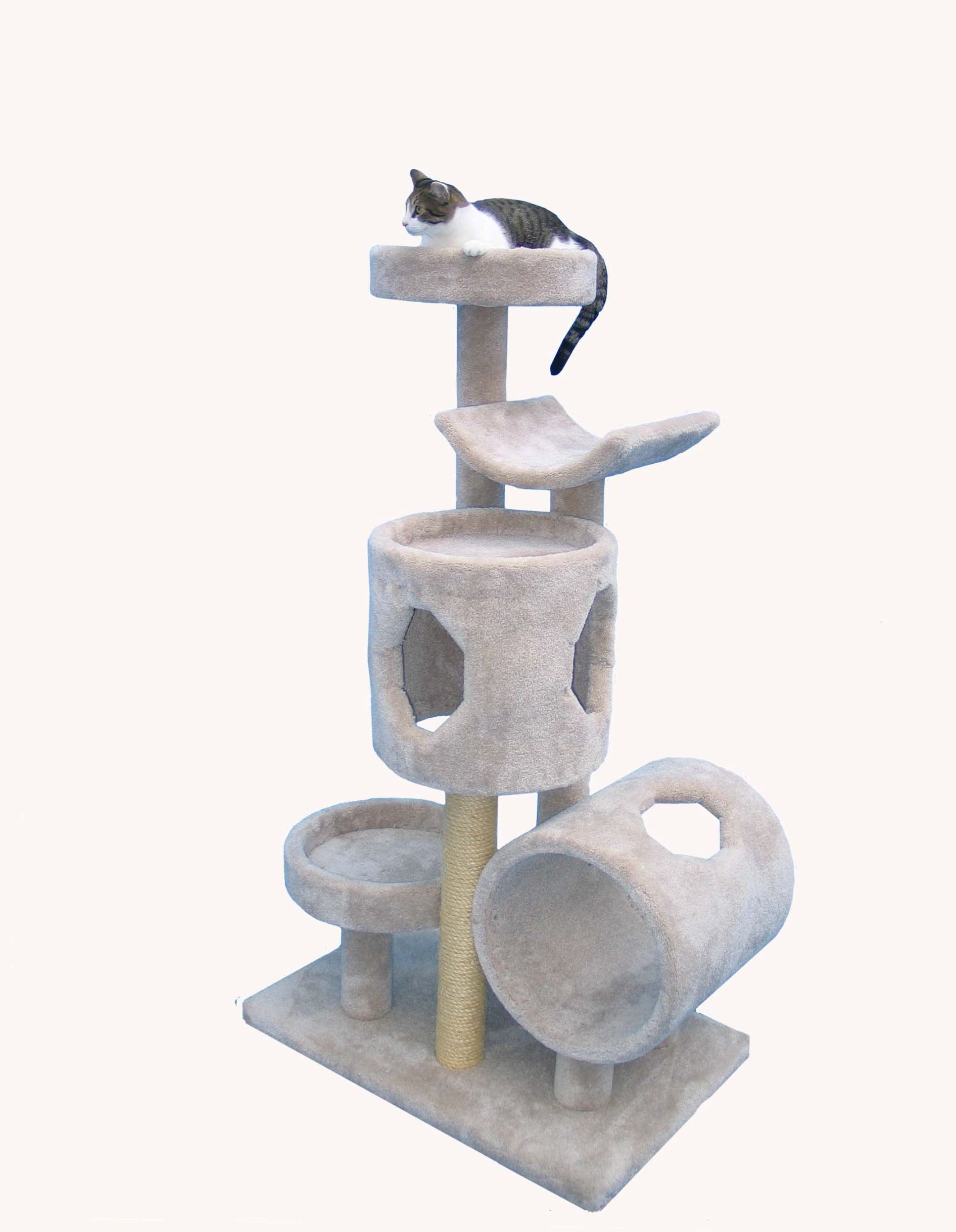 Cat Trees are like going to the gym in the cat world. Tall, with multiple levels, our cat towers and trees provide your cat the opportunity to climb, jump, stretch and play all within an entertainment center built just for your cat. Our cat towers are solidly built from wood using stainless screws and metal hardware, to assure a rigid, sturdy, long lasting cat tree even the most athletic cats will love.
Each cat tree has cat perches for resting and observing, tunnels for those cats who love boxes, and round cat beds for comfortable sleeping. Our cat towers range in height from 5 1/2 to 7 1/2 feet and require 4 Square feet of floor space.
Our desire is to supply you with the most sturdy, functional and best looking cat towers and cat trees available at competitive and affordable prices. Our hand crafted cat trees are constructed in the USA.