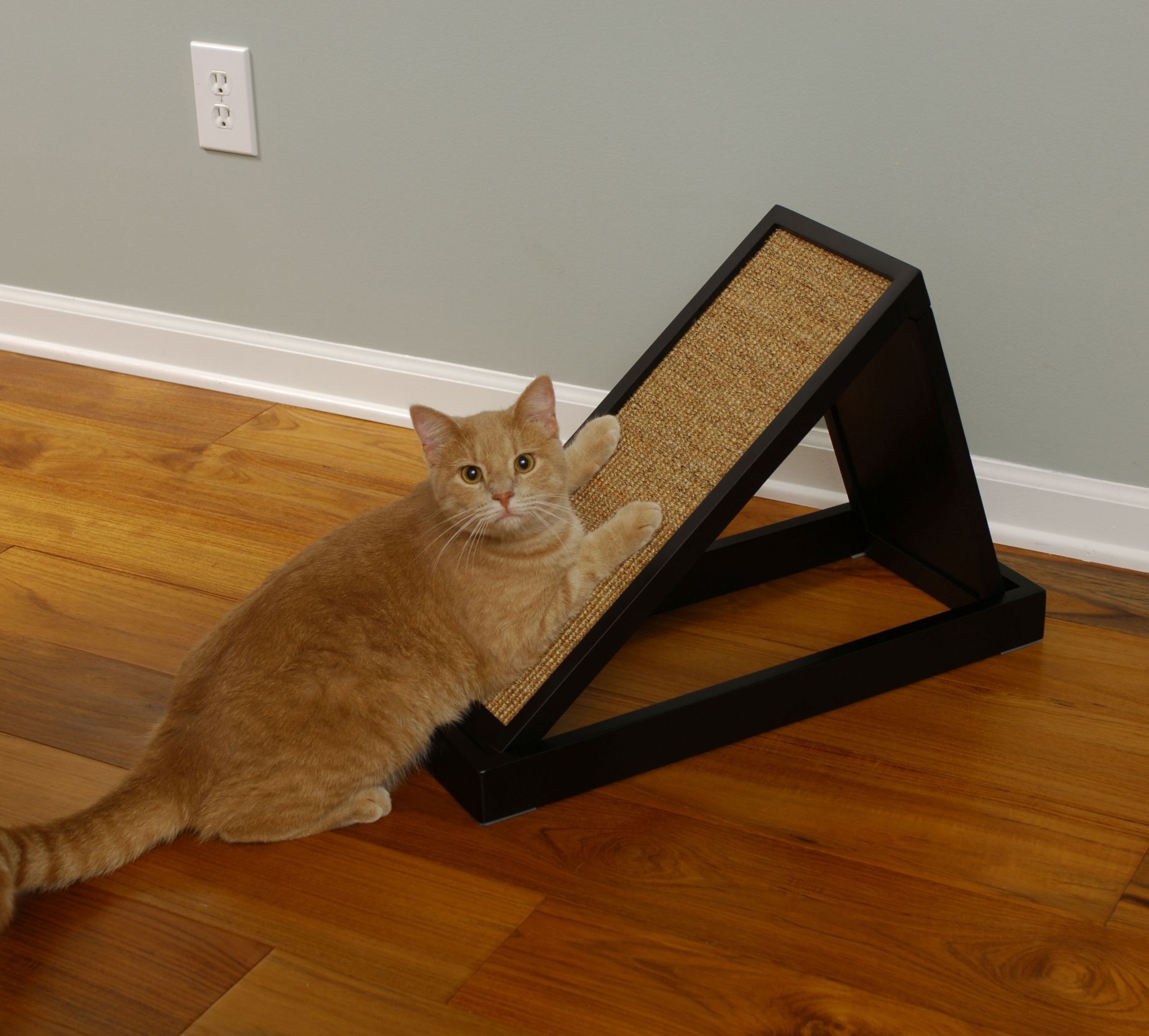 Scratching posts or scratching surface areas are essential to the well-being of your cat. Scratching behavior is normal and every cat must groom their claws; just not on your favorite furniture! Non-oiled sisal is the preferred scratching surface for most cats, and is excellent for healthy nails. We provide several different cat scratching posts, both vertical and horizontal for those cats who love to stretch and scratch. Our products are solid, providing stability for even the largest of cats.
Our desire is to provide you sturdy, functional and great looking hand crafted cat furniture at competitive and affordable prices. You are able to customize the wood finish and carpet color of our cat scratching posts making them match any decor.
Our scratching posts are made of quality materiels; wood, stainless screws, upgraded carpet, natural non-oiled sisal. NO Glue, No Toxins. Made in USA.